Saturday Hove Report / Sunday Runners!
SATURDAY HOVE REPORT
Saturday 9th September 2017  –  HOVE Report
FANORE FLYER held every chance when finishing 3rd beaten two and a half lengths by Droopys Perfect on his latest outing and the April 15 son of Vans Escalade was a 2/1 fancy for the D1 Sprint at 7-46. Despite showing good early pace he again had to settle for 3rd place, clocking 16.67 (Normal), when beaten four lengths by the impressive winner Candolim Folly who is trained by Derek Knight.
BALIBO BONNIE found 'trouble' in running when finishing 5th just under six lengths behind Coltwood Girl last time and the January 16 daughter of Tullymurry Act owned by the Norah Mac Racing Club was a 3/1 chance for the D3 Sprint at 8-18. Although suffering crowding at the 1st bend the youngster kept on well to finish in 3rd place and clocked 17.12 (Normal) when beaten one and a half lengths by the Richard Rees trained winner Pingers Rave.
ANOTHER ME made a brave bid to make all the running when 3rd beaten just 1/2 a length by Lemon Derek on his last run and the February 14 son of Shaneboy Lee was a 7/2 shot for the A4 at 8-51. Unfortunately 'Monty' suffered crowding at the 1st and 3rd bends and he was unable to make a challenge! Clocking 30.78 (Normal) he finished in 5th place beaten five lengths by Maui Ace who is trained by Derek Knight.
RACENIGHT DUKE ran on well to finish 3rd beaten just 1/2 a length by Droopys Quip in A7 grade last time and the August 13 son of Head Bound was sent off a 3/1 chance given a drop in grade for the A8 at 9-41. Despite taking a bump at the 1st bend he was only beaten a length at the line clocking 31.03 (Normal) when 4th to the Wendy Short trained winner Crossfield Jake.
AEGEAN DELIGHT had been off the track for almost three months and the August 14 daughter of Colorful Champ was an 8/1 chance returning from seasonal rest for the D2 Sprint at 9-57. Baulked at 1/2 way she clocked 17.05 (Normal) when finishing 5th beaten just over four lengths by Tyrur Jasmine (Richard Rees) but will improve greatly for this outing.
~~~~~~~~~~~~~~~~~~~~~~~~~~~~~~~~~~~~~~~~~~~~~~~~
SATURDAY HOVE TRIALS
Saturday 9th September 2017  –  HOVE Trial Times
515 Metres Flat                      Going:  -10
AFTER SHOCK            30.90  =  30.80  calc            Always Led, Middle
MY SPICE                      31.05  =  30.95  calc            Crowded 3/4, Middle to Wide
DATA OLLY                  31.35  =  31.25  calc            Slow Away, Rails to Middle
~~~~~~~~~~~~~~~~~~~~~~~~~~~~~~~~~~~~~~~~~~~~~~~~
SUNDAY HOVE RUNNERS
OUR TEN RUNNERS ON THE HOVE SUNDAY LUNCH-TIME CARD!
Sunday 10th September 2017  –  HOVE Runners
11-57         D2         FLACKWELL SPIRIT
12-12         A5         PALACE PRINCESS
12-27        A10        PALACE QUEEN
12-41        A10        BALLYSTEEN STAR
                                 FRONT STEP
1-12           D3         MARYS BOY
                                 TIMBERLEE LAD
1-28           A6         DROOPYS ROXY
1-44           D1         SIZZLERSCHEYENNE
                                 SPIDERMAN
Click on link below to view full Advanced Card:
Click on link below to view full Form:
~~~~~~~~~~~~~~~~~~~~~~~~~~~~~~~~~~~~~~~~~~~~~~~~
SUNDAY CENTRAL PARK RUNNER
ONE RUNNER ON THE SUNDAY NIGHT CENTRAL PARK CARD!
Sunday 10th September 2017  –  CENTRAL PARK Runner
8-11        OPEN        DRAGON OVERLORD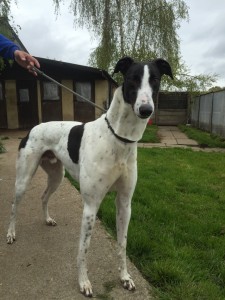 DRAGON OVERLORD
Race 8      8-11      642 Metres Flat Flat  (OR)
THE CENTRAL PARK STAYERS
1st £250,  Others £50
Trap  1  RIO SAN MARINO                                  Mr D. C. Riordan  (Henlow)
Trap  2  WHONEEDS CHARITY                         Mr S. A. Cahill  (Hove)
Trap  3  OFFICE HAZARD                                  Mr D. Puddy  (Henlow)
Trap  4  BANG ON GILES                                   Mr P. J. Simmonds  (Romford)
Trap 5  DRAGON OVERLORD  (M)                Miss N. E. M. McEllistrim  (Hove)
Trap  6  CALL ME AZZA  (W)                             Mr J. M. Ray
Click on link below to view full Advanced Card:
Click on link below to view full Form:
~~~~~~~~~~~~~~~~~~~~~~~~~~~~~~~~~~~~~~~~~~~~~~~~