'Tokyo Joe' Is Back To Winning Ways!
TUESDAY HOVE REPORT
Tuesday 30th April 2019 – HOVE Report
WINNERS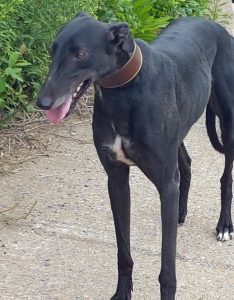 TOKYO JOE – his 11th Hove win!
TOKYO JOE opened his account for the year when beating the Tony Taylor trained Carraig Molly by two and a half lengths in D2 grade on the 23rd February! He added to that success when beating his kennel mate Another Me by just over two lengths in another D2 on the 8th March! Although finishing runner-up three times in his next eight outings the October 15 son of Rio Quattro has not troubled the judge since. Sent off a 3/1 chance for the B3 at 3-11 he returned to winning ways in good style! Showing good early pace he led at the 2nd bend and running on well beat the Richard Rees trained Some Allstar by 1/2 a length! Owned by Jonathan Muller 'Tokyo Joe' clocked 29.39 (-10) 29.29 calculated when winning his 11th race at Hove!
~~~~~~~~~~~~~~~~~~~~~~~
'BALIBO MAGS' CONTINUES IN THE BEST FORM OF HER LIFE!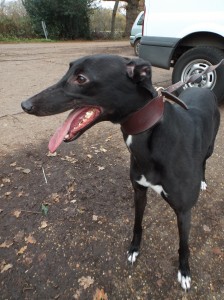 BALIBO MAGS – has now Won 6 of her last 9 races!
BALIBO MAGS missed two months after falling in a race in December but she returned to beat Optimus Prime by almost three lengths in D3 grade in February! She secured two D2 grade wins in March beating Kemerton by just over a length and Wycombe Warrior by three and a half lengths! The July 14 daughter of Razldazl Rioga then beat the Jason Heath trained Harmonic Wave by two lengths again in D2 grade and was put up in class for a D1 Sprint on her latest run where she beat the Richard Rees trained Pinewood Legend by 1/2 a length! Sent off a 4/1 chance for the D1 Sprint at 6-19 'Mags' suffered crowding at 1/2 way but led at the 2nd bend! Keeping on well she again beat the Richard Rees trained Pinewood Legend by 3/4 of a length! Owned by the Norah Mac Racing Mags syndicate 'Balibo Mags' clocked 16.85 (Normal) when winning her 17th race at Hove!
~~~~~~~~~~~~~~~~~~~~~~~
Our Runners Who Made The Frame
Showing good early pace and racing handy in the D2 Sprint at 2-12 FANORE FLYER was making his challenge when crowded on the run-in! Clocking 17.10 (-5) 17.05 calc. he finished in 2nd place beaten 1/2 a length by Skyline Optimum. Kennel mate POWER MARY was slow away but running on well she finished in 3rd place clocking 17.18 (-5) 17.13 calculated when beaten one and a half lengths by the winner
BALLYSTEEN SKY was slow away in the B3 at 3-49 but he ran on well to finish in 2nd place clocking 29.47 (Normal) when beaten just a 'head' by Lisneal Tornado.
Slow away and crowded at the 1st bend FRONT STEP ran on to finish 3rd in the A6 at 4-48. Clocking 30.77 (Normal) she was beaten just under three lengths by Malbay Willow.
~~~~~~~~~~~~~~~~~~~~~~~~~~~~~~~~~~~~~~~~~~~~~~~~~~~~~~~~~~~~~~